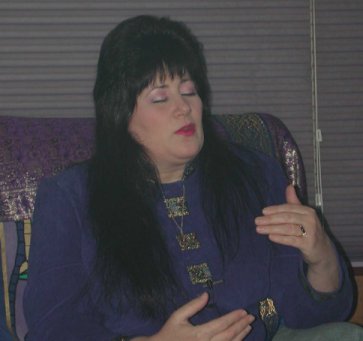 Client Feedback
What Clients say about Sherry:
I had my 1 hr. reading last Wednesday and it was wonderful!!! It was the best reading I have ever had and Sherry Sherry was right on target about every issue. I do appreciate her gift from God and her truly individual help and sharing. She is a great lady and I am blessed that our paths crossed. I will be in touch with her in the future and have already told my friends about my reading. Hopefully they will experience the wonderful time that I did with her. Thank you from my heart and spirit. Smiles and Blessings, CS
Dear Sherry,
I just have to tell you how impressed and amazed I was with my reading with you. Last year I had a reading with (xxxxxxx) who charges $950 per reading. She always promotes all the superstars that come to her for readings. I have to tell you, your reading was far more accurate and in depth than any other reading I have had, and much more accurate than hers, I felt like she was guessing most of the time.
So my question is, why are your fees so different from hers? I didn't expect nearly as much in my reading from you, since your fees are so much more lower than hers. Not that I want you to start charging $950, but, I was sincerely impressed with your talents and feel that you undervalue the gift that you have and share with others.
Sincerely,
TKS, Washington, DC

Response from Sherry:
Thank you so very much for your kind words. Yes, I know I could charge higher fees, but I am here to make a living, not a killing. I am not a reader for just the rich and for superstars (I have done readings for celebrities, I don't feel the need to use their names to promote myself), I want to be available to those that need my services. Would my life be easier if I charged 'superstar' fees? Maybe, but that is not the kind of person that I am. I know this is a gift from God, and he loves all people, not just the rich and famous. :-) So I try to make a living, and stay affordable.
Blessings,
Sherry

Several staffers from our station who had readings from you were marveling at how detailed the information was that you gave them. They were really impressed! I think you've made believers out of them!
Charlene Meyer
Promotion Manager
MIX 107.3 FM

Blessings to you, Sherry, for all of the healing work that you do on this planet. I immediately sensed your love, kindness, compassion, and non-judgmental spirit the minute you walked into CCWH. That doesn't happen very often to me. Usually I sense all of the human-ness of healers. You are very special.
LF, Virginia
I want to thank you so much for my consultation, but mostly for my daughter's;
She felt a relief after your consultation with her. She couldn't believe what you talked
about. She said that you are truly gifted and such a wonderful lady.
CS &PS, Virginia
Dear Sherry,
I just want to thank you again. I learned so much in just one hour. I felt incredible for hours after I left you, I really can't explain it. I know that I am beginning my journey toward happiness. I feel so enlightened now. I am so excited I can't thank you enough. I hope our paths will cross again sometime in the near future. Thanks again!
Sincerely,
MB, Ashburn, VA



Dear Rev. Sherry,
My reading with you still continues to amaze me! You told me
things about my family tree that all turned out to be TRUE!
I have a much better understanding of certain things in my family.
Sincerely, Janeece J, Vancouver BC


Dear Sherry Sherry
If I could only use one word about my session with you,
it would be hard to choose just one word, but it would
have to be "AMAZING"!
Thank You, Thank You, Thank You, Thank you
Brenda

Dear Sherry
You saved my son's life! I will be forever in your debt.
LC, California

Rev. Sherry,
"You are a wonderful warm and generous soul. I am blessed to have met you. Thank you for sharing your reading with me this weekend. I'll keep you posted on when I find my "international" man and when I've healed my relationship with my sister, and where I am in my holistic studies. Thanks again."
God bless.
CG, Baltimore, MD


I just wanted to tell you that I came away from my reading with a real sense of positive and motivating energy that remains with me today. Thank you for such an insightful reading! I look forward to seeing you again!
MC, Cumberland, MD


Dear Reverend Sherry Sherry
Thank you, Thank you! I found my mother's diamond brooch.
When you first described the location, I was puzzled, THEN
I realized it was my Parent's home, not mine that you were describing!
I FOUND IT! Mom is so happy!
Thank You, Thank You, Thank You, Thank you
J. Carlisle, Seattle, WA



Dear Sherry Sherry
WOW, the things you told me about that NOBODY COULD KNOW!
What you told me was so healing and extremely helpful
I am still processing all the levels of information!
God Bless you,
K. Lane, Florida


"I had been out of work for a year, and my car was falling apart. I had no savings, no job, and no way of getting any car, much less a brand new car. Sherry told me that she saw me in a new car. I thought this was impossible. With Sherry's guidance I worked with the color purple and did prayers and meditations as she instructed, then went to the car dealer where a very young salesman (later I noticed he was wearing a purple shirt and tie) came out to help me, at the end of the day, I drove home in my new car with a lease payment that I could afford, just as Sherry had predicted for me."
JR, Charlestown, WV
"I have seen psychics and mediums from around the world. You are the clearest and most accurate I have ever met. Other readers have averaged 40% accuracy at best, and charged 2 –3 times as much." GR, London, UK
"The best reading I have ever had! You can be sure all of my friends will be calling!" SB, Los Angeles, CA
"Of all of the readings I have had in my life, the sessions I have had with you are by far the most accurate. I call you my '98 Per center'! ." GH, NYC, NY
"Your accuracy and compassion helped me through a very difficult period in my life. Thank you!". LB, VA
"I am normally a skeptic, but I truly believe that Sherry has a message and a gift". MJK, Fairfax, VA
"My wife and I are both grateful for the unusual circumstances that led to our path crossing with yours! You have helped with profound changes in our lives and we thank you". JH & GH, Gulf Breeze, FL
"For the last 5 years you have repeatedly helped me find my way during some very turbulent times and decisions. I don't know what I would have done without your wisdom, guidance and compassion. Thank you so very much". NG, Washington DC
"You were a shining light of hope and compassion when my world seemed filled with darkness. You and your guides helped me find my way to the light once again. My family and I thank you!". KB, NYC, NY
"It did my heart good to see you last week. Your healing, wisdom and love helped me get through the work week. Bless you". PC, Springfield, VA
Other comments describing Sherry Sherry's readings include "a once in a lifetime reading" and "the readings are 'Edgar Cayce' style"....